Germany's city centers have been facing major challenges for years. Retailers are struggling to survive in the face of growing digital competition. The Corona pandemic has made the situation even worse for them. One possible way out is offered by the Cologne-based startup Sugartrends, which was financed via Innovestment in 2012, with its online marketplace for retailers.
The trend in shopping is moving toward online shopping. More and more Germans are buying textiles, household goods and gifts online. This trend, which has been going on for years, is triggering a vicious circle in Germany's city centers: fewer visitors lead to the closure of many stores, which in turn means fewer visitors to the city centers. This dying of the inner cities is in full swing. According to a study by IFH Cologne, this could reduce the number of stationary retailers by a quarter over the next ten years.
Corona has exacerbated the retail crisis
Corona is now acting as an additional fire accelerant. The lockdowns have forced many retailers to close their stores for weeks. As a result, customers who previously did not shop online are now doing their errands on the Internet. Retailers are not only struggling with lost sales, but are also left sitting on a large portion of their merchandise, as Nils Busch-Petersen, chief executive of the Berlin-Brandenburg trade association, explained in an interview with Redaktionsnetzwerk Deutschland (RND):
"Even before Corona, every third piece of women's outerwear was traded online. If the crisis is over at some point, it is far from over, it is questionable what the city center retailers will be able to recover. In particular, brick-and-mortar textile, apparel and footwear retailers are sitting on millions of unsold items after the lockdown and are now going through a long lean period with completely inadequate foot traffic, sales and earnings that threaten their very existence."

Nils Busch-Petersen, Chief Executive Officer of the Berlin-Brandenburg Trade Association
The pandemic is triggering a major digitization push in society. Digital education, digital working and digital shopping are becoming increasingly important. Here lies the opportunity for retailers to survive the crisis and even emerge stronger if they manage to use the digitization push in their favor by combining analog and digital shopping more closely.
"Corona is a fire accelerator. We need to see what remains of traditional shopper behavior after the crisis. The longer this phase lasts, the more lasting the changes will be. Stationary and online retailing will become more intertwined. [...] Medium-sized, owner-managed stores are rightly hesitant to enter the online business themselves with all its hurdles and shoals. The option of using an existing platform instead of building your own is an obvious one."

Nils Busch-Petersen, Managing Director of the Berlin-Brandenburg Trade Association
Cologne-based startup Sugartrends offers retailers a platform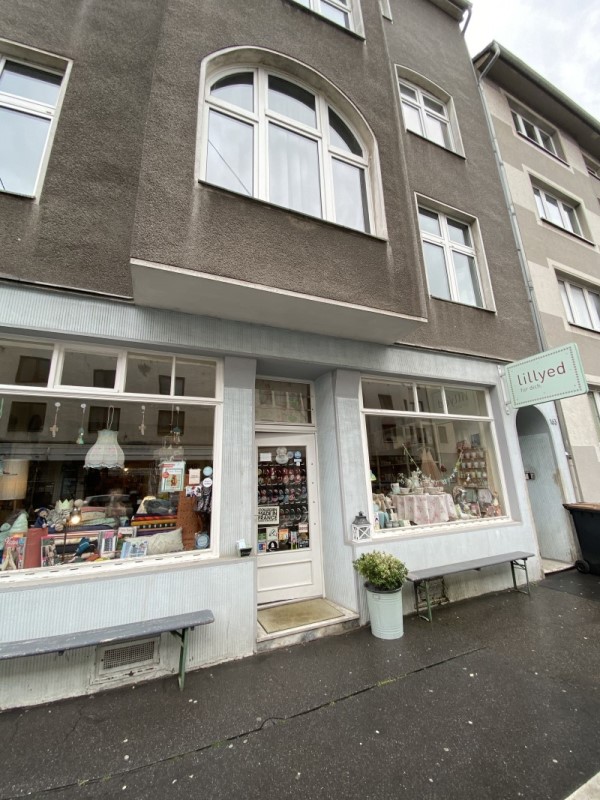 This is precisely where the Cologne-based startup Sugartrends comes in. It offers retailers a digital platform to make their products visible online and thus benefit from the changing buying behavior of their clientele. But Sugartrends not only gives retailers the visibility they need, it also handles orders and payments for them. After all, a major factor why retailers have been reluctant to establish an online presence is the significant extra work involved in addition to their day-to-day business.
Christian Schwarzkopf and Tim Lagerpusch are behind the idea of Sugartrends. With Sugartrends, they want to create "a marketplace for the world's most beautiful stores." They take a boutique approach to this, as all the retailers on the platform are hand-picked chic stores whose products make great gifts. And this principle works very well: Sugartrends is on a growth trajectory. In 2020, the Cologne-based startup cracked the million mark in revenue. This year, Christian Schwarzkopf and Tim Lagerpusch want to triple the revenue.
Can Sugartrends get retailers through the crisis?
The story of the Cologne store "Lillyed für dich" shows how valuable Sugartrends can be for small stores, especially in times of pandemic. Managing director Linda Rech's assortment consists of high-quality goods from all over Europe. There are leather bags from Cologne, next to Danish toys and French shoes. Linda Rech did a good business with it for 14 years, but with the lockdown came the problems.
She initially relied on selling fabric masks to stay afloat, but the loss of profits was too great. 75 percent of her sales were gone overnight. Then the Cologne-based retailer discovered Sugartrends. She started offering her assortment on the platform and was thus able to ensure the survival of her store. "Without Sugartrends, I would be broke today," she told Handelsblatt.
In addition to "Lillyed für dich," 500 stores are already represented on Sugartrends. Most of them (70 percent) are from Germany, with the rest spread across Europe. With its concept, Sugartrends was able to convince not only the investors on Innovestment. In the meantime, the Cologne-based startup has collected 4.5 million euros from professional investors such as Thomas Pirlein, CIO from the Theo Müller Group, former SAP development board member Peter Zencke, or Dr. Roland Egerer, managing partner at FEP Frankfurt Equitypartner GmbH. The latter explains in an interview what convinced him about Sugartrends: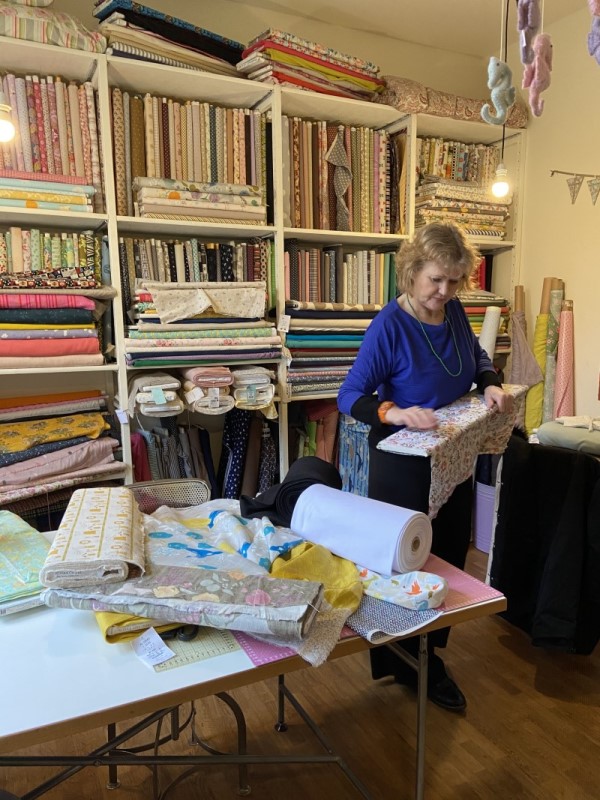 "It's hard these days to create an electronic marketplace that is an innovation and for which there is a sustainable need. Boutiques don't inherently have the technical capabilities or the awareness to sell products online in addition to their main brick-and-mortar retail business. Sugartrends fills exactly this gap and offers end consumers an innovative shopping experience."

Dr. Roland Egerer, Managing Partner at FEP Frankfurt Equitypartner GmbH
The next step for Sugartrends is expansion. He said the company wants to have enough stores in a city or region on the platform to create a true shopping experience for digital customers. The focus of the expansion is currently on the Netherlands. Other ideas include collaborations with the travel and tourism industry after the pandemic. Then, vacationers would be able to shop at local stores while still on their flight to Amsterdam. In any case, we are keeping our fingers crossed for Sugartrends' future success, because the company embodies our three core values - innovation, entrepreneurship and sustainability.
If you want to browse the SugarTrends shop yourself, take a look at: https://www.sugartrends.com/
Did you enjoy this article?
Then you might enjoy our article "How the transition to a circular economy helps our environment".
Read article